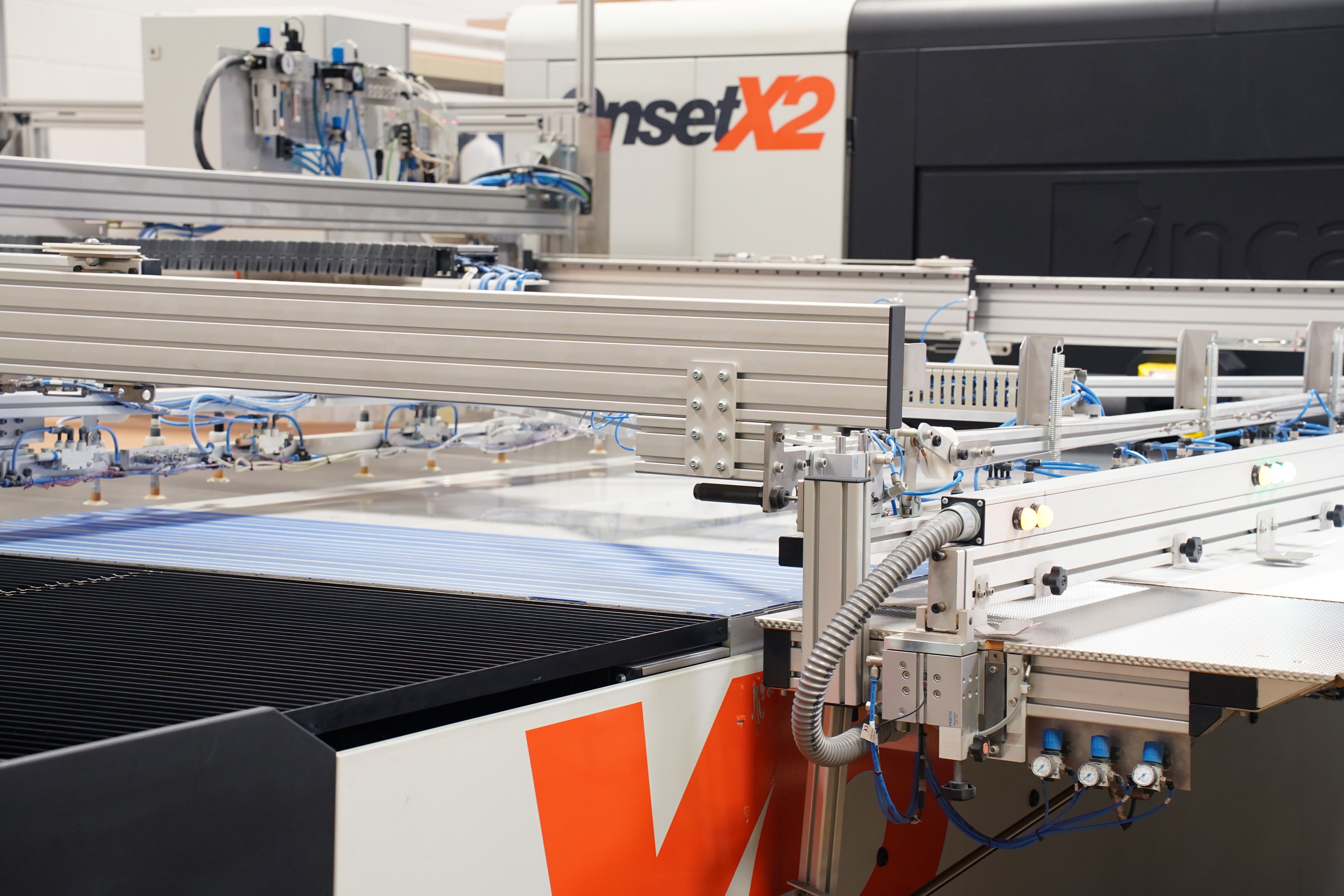 Crossmark Graphics, Inc. has announced the addition of a new UV flatbed press to expand their signage production capabilities. The Inca Onset X2 UV flatbed press specializes in POP-quality graphics for a wide range of applications.
The Onset X2 can print edge-to-edge on flexible and rigid sheeted substrates up to 126" x 63". It boasts the ability to print on substrates up to 50mm thick such as glass, metal, acrylic and board. The Onset also features eight CMYK ink channels (two channels per process color) for unparalleled speed and accuracy. This results in high quality graphics at a rate of 7,800 ft/hr. Variable gloss levels also provide a range of finishing options, from satin to gloss.
Inca's Onset X2 utilizes UviJet ink, known for superior adhesion and flexibility. UviJet ink is safe for both indoor and outdoor applications, including POP, backlit signage and tradeshow graphics.
"We are excited about the new Onset X2 press because of its ability to extend our capabilities and capacity," said Brian Dobrzynski, Production Manager. "We can offer unique substrate options for our clients, while effectively managing costs and staying within their budgets."