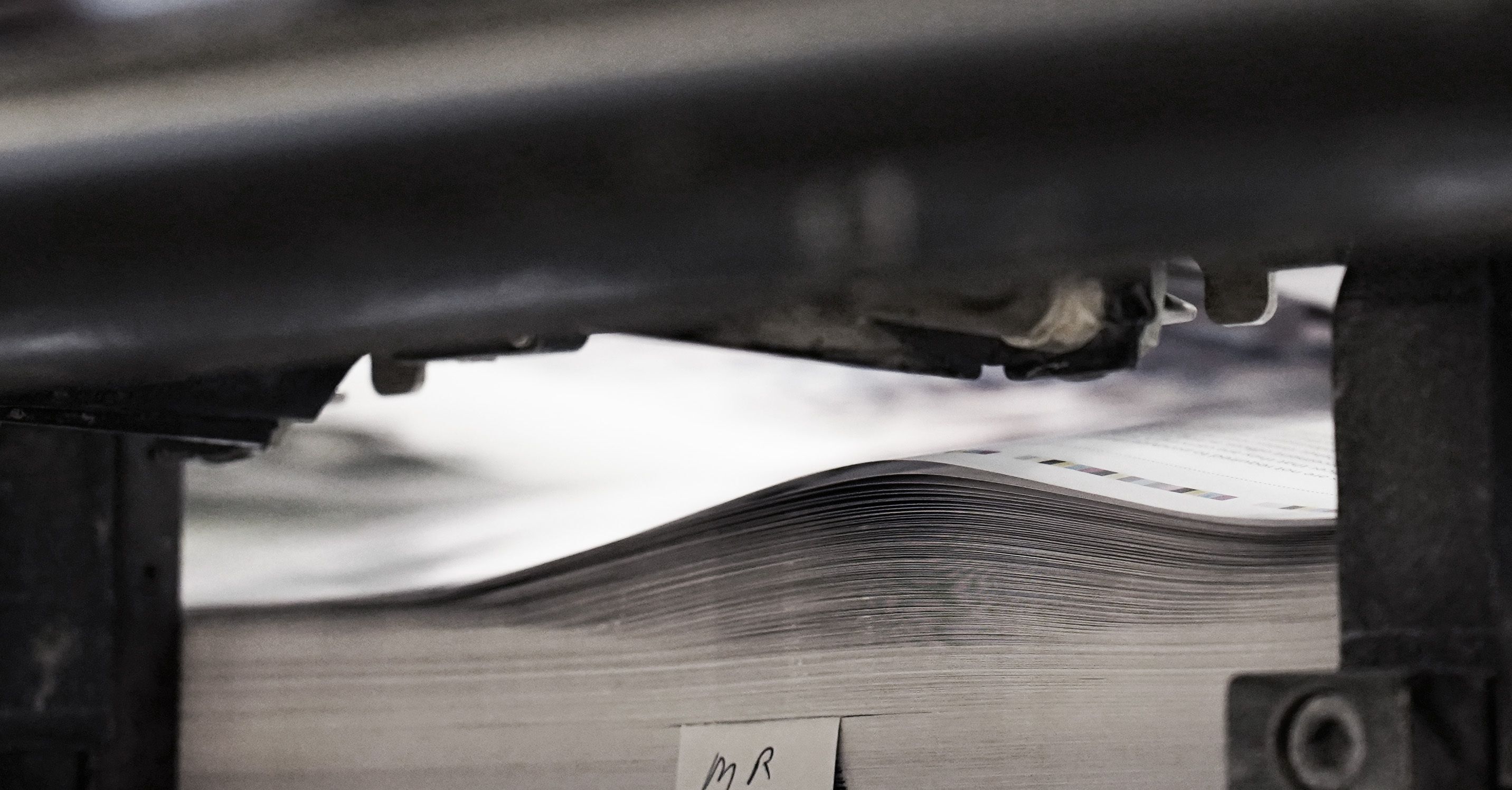 Crossmark Graphics, Inc. has proudly announced the addition of the KBA Rapida 106 to its production lineup. The KBA Rapida is a renowned offset press for medium format projects.
The Rapida 106 features many industry-leading technologies for finishing, quality assurance, and speed. It will print on sheeted substrates up to 28" x 41". The Rapida boasts an impressive ability to handle paper, board and plastic film substrates as thin as an onion skin and as thick as 40 point (.04 to .8 mm).
KBA's DriveTronic technology allows for speeds up to 20,000 sheets per hour, while maintaining a smooth, error-free feeding. The Rapida has 35 ink keys that support a variety of inks— including conventional, LED and UV inks. The press includes inline gloss, matte, spot varnish and UV varnish finishing options.
KBA's Rapida is known for speed, but also for crucial quality enhancements. An inline densitometer reads every fifth sheet and corrects for density and dot gain. LED UV drying allows for sustainable production practices while preventing against distortion.
"This Rapida offset press is so exciting because of the combination of speed and quality it offers for medium format jobs," said Brian Dobrzynski, Production Manager. "This machine is a trustworthy workhorse for our clients' packaging, promotional kits and printed materials."